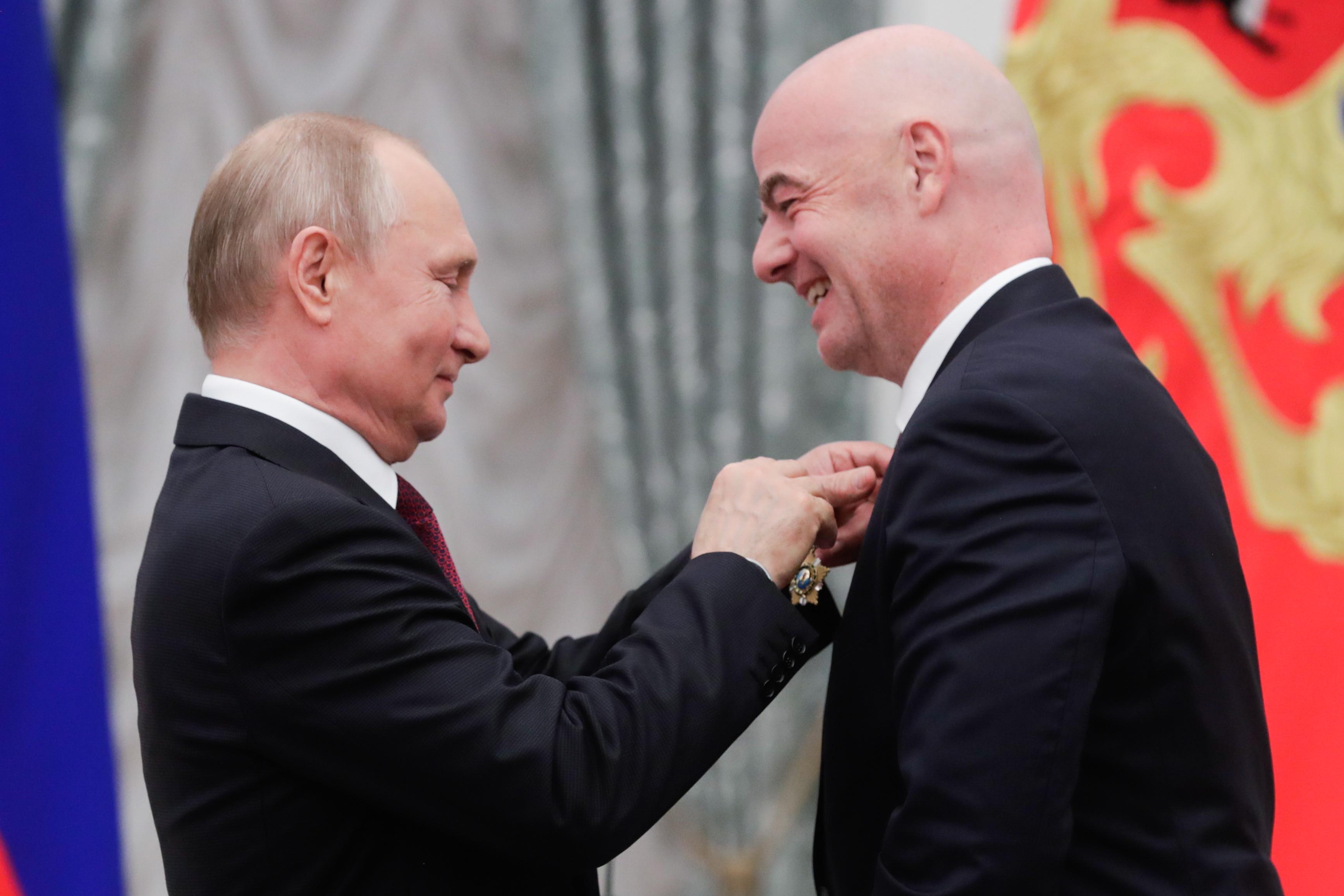 There's been a flurry of opinion pieces in recent weeks about the Football World Cup in Qatar – particularly calling out nations and brands for their too little, too late virtue signalling. But I love to see it. Although, I must say I would have loved their support back in 2014 when I started ringing alarm bells about FIFA's rectitude.
That's when I co-founded an advocacy group, with two others, called #NewFIFANow to set about trying to build a coalition of people and organisations to take on FIFA over the integrity of their business decisions.
I hasten to add I wasn't the first to raise this issue; I did so because of previous experience in cycling and being exposed to the issues in football through friends, including journalists and a whistleblower.
Initially, we thought the issues swirling around the Russia 2018 and Qatar 2022 decisions boiled down to poor and non-transparent decision-making by FIFA. But then the subsequent issues were identified – and let's be clear they were not talked about until AFTER the tournaments were won – around human rights and workers' rights in Qatar. These showed a lack of values, or adherence to values by FIFA. Or more plainly, a lack of integrity in their business decisions.
I won't go over all the history but suffice to say #NewFIFANow was more than a social media stunt. We had a Charter, Guiding Principles, a draft Framework for the way forward, and a website in several languages. We brought together relevant parties for two meetings at the European Parliament in Brussels, and we conducted a campaign directly targeting FIFA Executive Committee members of the time, as well as FIFA's sponsors.
I travelled to Doha and visited the accommodation of the migrant workers in March 2015. Let me tell you, I still have nightmares about what I saw.
After seeing with my own eyes the brutal conditions the migrant workers were subjected to we brought together cross-party MPs, civil society organisations, former football officials, and expert organisations such as Transparency International in a campaign we called the Hypocrisy World Cup, fronted by the late, great Andrew Jennings.
That's when we started to make some headway.
Even before the FIFA arrests in May 2015 in Zurich, we had been in discussion with at least two sponsors (Coca-Cola and Visa) who were getting sick and tired of the noise and 'bad smell' following FIFA around. We succeeded in getting Coke, Visa and McDonald's to endorse our campaign and call for a cleanout of FIFA and the resignation of Sepp Blatter.
But there was a group missing from our coalition. The players. Players can have an incredibly powerful voice in these situations, but unfortunately, when we approached FIFPro to join forces, we were met with a flat "no". Why? Because they were deep in negotiations with FIFA over player transfer regulations at the time and they didn't want to compromise the outcome. Fair enough I guess; their first duty is to players' welfare, not football governance although that appears to have shifted in recent times.
Nonetheless, it struck me back then and even more so today, that it was an opportunity lost.
You see, back in 2014/15, there was still time if not to take the 2022 World Cup away from Qatar, at least to exert some real pressure on FIFA to grow some balls and make sure genuine change happened, especially as we headed into the hotly contested 2016 FIFA Presidential election.
We've heard about the changes to the kafala system, and the FIFA Human Rights Policy that were brought about soon after Gianni Infantino came to power in 2016. But what has changed on the ground? Bugger all. Because FIFA doesn't use its authority to demand change.
Instead, we get the sorry and frankly bizarre spectacle of Infantino on the weekend lecturing us about European history vs the modern Middle East as if the two are equivalent in terms of societal, human, and industrial development. Apparently, we have no right to criticise Qatar, and, by extension, we have no right to mourn the loss of an estimated 6,500 workers who died while building the Qatar 2022 infrastructure.
I have news for you Mr Infantino. We have every right.
Whilst you are not responsible for the decision made by your predecessors to award the 2018 and 2022 World Cups to Russia and Qatar – although you don't seem too bothered by it. You ARE responsible for failing to stand-up and be counted when it comes to human rights and workers' rights.
This isn't about Qatar, how it is ruled, their culture or their values. This is about FIFA, how it is ruled, their culture, and their values.
And as its head, Gianni Infantino, has proven himself to be yet another failed, gutless and sorry excuse to lead the world's most popular sport.
They say you can tell a lot about a person by the company they keep. The image above is of Russian President Vladimir Putin awarding Gianni Infantino with the Order of Friendship Medal following the 2018 World Cup in Russia. Infantino said "You welcomed the world as friends, and the world has created bonds of friendship with Russia that will last forever." I'll just leave that there.
Back