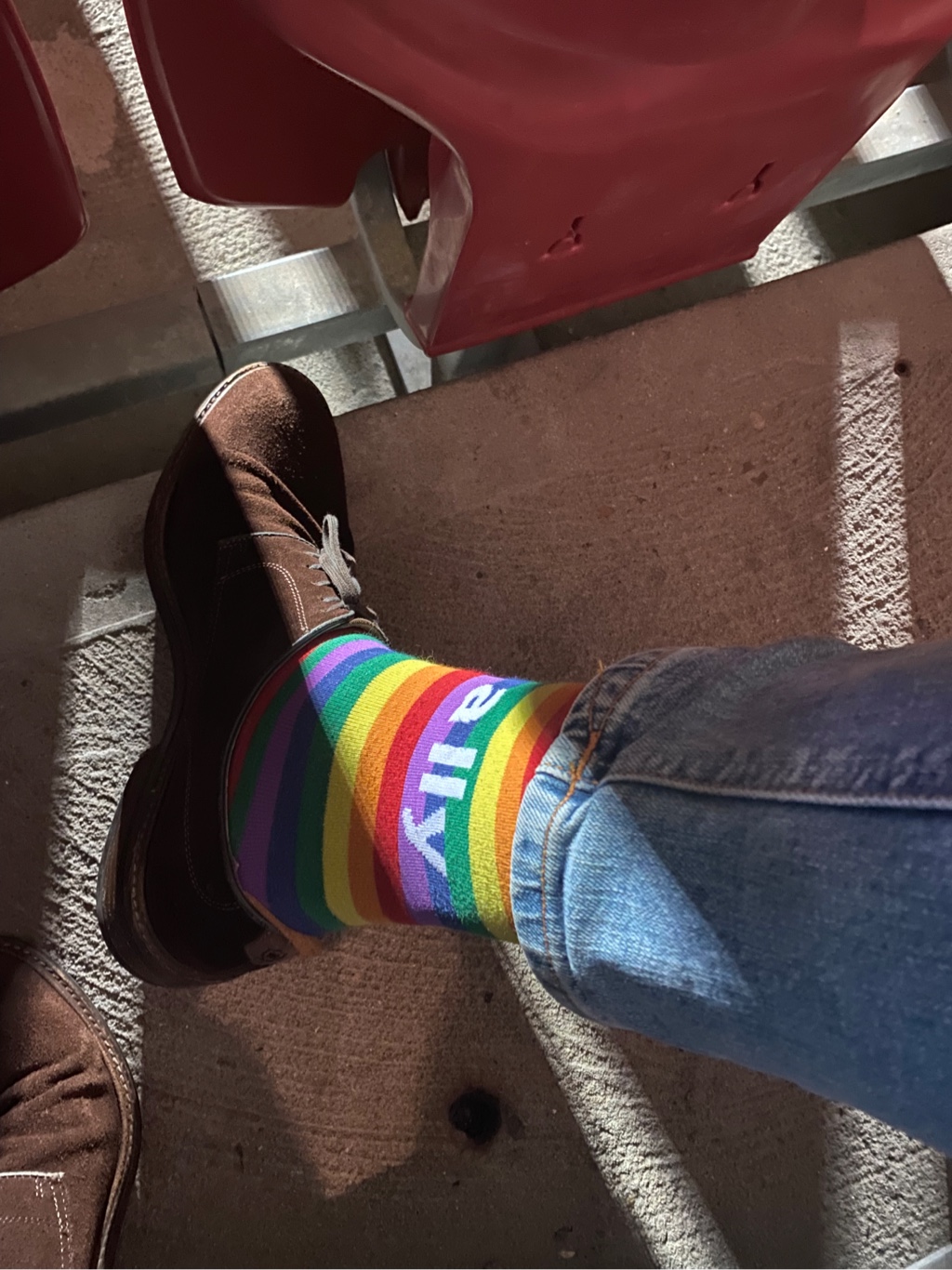 The topic of diversity in sport is one close to my heart. I've been an avid campaigner for LGBTQIA+ rights in sport for many years including introducing the Rainbow Round of Sport at my previous company, SKINS. The Rainbow Round of Sport saw teams from across all codes, from grass roots to elite, wear rainbow laces in their boots to show their allegiance to the LGBTIQA+ community. We sent hundreds of thousands of free pairs of rainbow laces to Australian teams and individuals and raised so much awareness for this important cause.

So, as you can imagine, the recent controversy in Australia over the integration of the Pride rainbow on the Manly Sea Eagles jersey has me distraught. For those who aren't aware, the Manly Sea Eagles is a professional team playing in the National Rugby League competition and are based in Sydney's privileged Northern Beaches.

The southern half of the Northern Beaches region, where the Manly club sits, also forms much of the Federal electorate that showed the second highest level of support for marriage equality in the 2017 national referendum. That electorate was also the first to elect a so-called 'teal independent' as a Member of Parliament in 2019 – former Winter Olympian, Zali Steggall, defeating an entrenched former Prime Minister along the way.

So, a Pride display on the beloved local team's jersey is clearly not a controversy amongst the team's supporters and local community who, by the way, showed their support by snapping up the special replica jerseys so quickly, that they sold out within days.

The controversy lies with seven players – six of whom are of Pasifika background – who withdrew their services from playing on the weekend because homosexuality is "against" their religious and cultural beliefs. Interestingly, the game they withdrew from was part of the "Everyone in League" round which was supposed to celebrate inclusiveness in the "Greatest Game of All". Go figure.

In one sense, what Manly did in proactively trying to show inclusivity towards those "whose human rights we were trying to support", including the LGBTQIA+ community, has inadvertently excluded seven players who do not accept the cultural values of the club.

Manly's coach, Des Hasler and captain, Daly Cherry-Evans who fronted a media conference, are to be applauded for their efforts in showing their commitment to inclusivity and diversity. Hasler admitted to a lack of consultation with the playing group and said the club could and should have done better. I hope that his apology goes a long way to showing all impacted that they are embraced and supported.

My heart actually breaks for Des, Daly and the rest of the playing group. I attended the game where they put up a gallant fight with seven far less experienced players taking the field in place of the seven who pulled out. Unfortunately, they lost what was a must-win game for them, likely ending their chances of a finals appearance. All for a small collection of guys who are afraid of rainbows. Interestingly, a number of players in the opposing side were sporting rainbow laces which made me smile.
Of course, you can't force people to have respect or to believe in something.
But there is one aspect of the cultural and religious beliefs of some of the Pasifika players that I think has been ignored in all the discussion, and that is the Fa'afafine.

These are people who identify as a third gender in some Pasifika cultures, particularly Samoa and American Samoa, but also Tonga where they are called fakaleiti and in French Polynesia (Tahiti), where they are known as rae rae or mahu.

It is where a male child is assigned as fa'afafine at birth and are brought up to be both masculine and feminine.

SBS-TV reported nine years ago that there were up to 3,000 fa'afafine living in Samoa and about 100 in Australia.

According to this Radio Australia report, modern fa'afafine are "more likely to be" homosexual, and their parents "allow them to follow the path they choose".

I find it difficult, therefore, to reconcile that the young men who refuse to pull on a jersey with a Pride emblem due to 'cultural and religious beliefs' come from a culture that practices and condones fa'afafine.

Their culture apparently accepts that there is a 'third gender' – and, indeed, bestows this on a male child at birth without choice. Their culture also apparently allows them to wear a jersey with a sports betting agency writ large across their chests. Yet they can't add a rainbow? Go figure. Again.

I would argue that gambling - unlike being a member of the LGBTQIA+ community - is actually a curse on society. It is addictive and can lead to disharmony, abuse, and family break-ups which, I would have thought, is genuinely 'un-Christian' and should be an affront to anyone's culture and beliefs, regardless of religion.

A club like Manly which values inclusivity and diversity needs to make it clear to all players that part of what they're expected to do if they want to wear the Manly jersey, is to always wear the jersey. If a player wants to pick and choose when to wear it, then they shouldn't sign. If a player is so valuable to a club that it's okay for them to sit a game out because of their 'religious and cultural beliefs', then so be it. Let it pass without controversy and let's not give oxygen to those beliefs because they are not what our culture and our community agree with.
Back